Westerville Lupus Support Group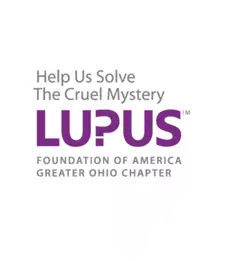 Third Tuesday of Every Month
6:30p.m. – 8:00p.m.
*This group will not meet during the month of December.
Currently a virtual group. You can join by web or by phone.
Click here to join the meeting: https://www.gotomeet.me/SuzanneTierney1/lupus-support
Or call: 1 877 309 2073 and use the access code: 216-638-181 
In-Person Location:
Donato's Pizza
861 N. State Rd., Westerville, Ohio
Keep in mind that support group locations and times are subject to change, particularly in times of severe weather. Please call the LFA, GOC office before 5p.m. on the day of the meeting for the most up-to-date information.
Meet Your Facilitator!
Meet our newest Support Group Facilitator, Katie Gugle. Katie has been the co-facilitator of the Westerville Support Group for several years and is now stepping into the role of facilitator.
Katie's story began years ago when she suffered from fleeting symptoms that included swollen and stiff joints and pain in her fingers. A summer cold served as a catalyst for severe fatigue and fever. The doctors took a thorough history and after explaining their suspicions, went through a battery of tests. Finally, they confirmed their hunch and Katie was diagnosed with lupus. Unfortunately, with the diagnosis came a lack of information.
Katie believes knowledge is power though and took it upon herself to contact the Lupus Foundation of America, Greater Ohio Chapter. She received information and attended New Patient Education where she received valuable information. From there she went on to attend a support group. She found a home at the support group, not only as a patient, but as a resource for other new members to let them know they were not alone.
Katie believes that it is important to battle lupus with understanding, awareness, and a positive attitude. Please join Katie at the Westerville Support Group.