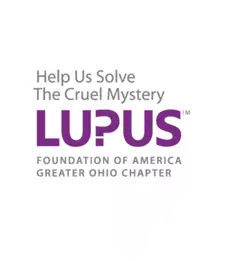 Lupus Symptoms Overview
Lupus symptoms present in a wide variety of ways as lupus can affect almost every part of the body.  Symptoms range in both presentation, and severity, from patient to patient which further complicates things.  Some people with lupus have joint pain, for example, while others have swelling. Many people with lupus experience no symptoms at all. This can make diagnosing lupus difficult. Find out if your symptoms might be lupus by taking the Self Assessment Quiz.
Common Signs and Symptoms of Lupus
While lupus symptoms can vary widely, many people with lupus experience common symptoms. The most common symptoms affect both men and women with lupus, and include:
Feeling tired all of the time
Joint pain, stiffness, or swelling
Swelling in the hands, feet, or around the eyes
Headaches, confusion, memory loss
Low-grade fevers
Sensitivity to light
Chest pain when taking a deep breath
Signs of lupus can also affect the skin and hair, such as:
A butterfly-shaped rash covering the bridge of their nose and cheeks, or rashes elsewhere on the body
Hair loss
Sores in the nose or mouth
Fingers and toes that turn white or blue and feeling numb when the individual is cold or feels stressed, a condition known as Raynaud's Disease
Skin sores that appear or get worse with sun exposure
Conclusion
Lupus symptoms may fade and reappear over time, and they can even disappear completely for a while. Symptoms may also change over time.
Just having these symptoms does not mean you have lupus. A number of other health conditions, such as diabetes and arthritis, can cause many of the same symptoms. It is always important to talk with a lupus doctor to determine if you have lupus or another health problem – treating lupus always starts with an accurate diagnosis.