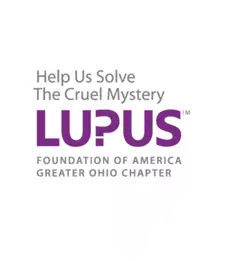 What is Lupus?
Lupus is a chronic (long-term) disease that can cause inflammation and pain in any part of your body. It's an autoimmune disease, which means that your immune system — the body system that usually fights infections — attacks healthy tissue instead. To learn more about Lupus click to link below.
Diagnosing Lupus
Diagnosing lupus can be challenging. There's no single test that can give doctors a "yes" or "no" answer. Sometimes it can take months—or even years—to gather all the right information. Making a Lupus diagnosis is kind of like putting together a puzzle. Your doctor will look at several different puzzle pieces: your symptoms, medical history, family history, and lab tests. If enough of the pieces fit together, you may be diagnosed with Lupus.
Lupus Symptoms
The most common lupus symptoms (which are the same for men and women) are extreme fatigue (feeling tired all the time), pain or swelling in the joints, hands, feet, or around the eyes, and sensitivity to sunlight or fluorescent light.
Treating Lupus
There are many types of medications used to treat the symptoms of lupus. Common examples are anti-inflammatory, over-the-counter pain relievers, corticosteroid, antimalarial, and immunosuppressive medications.
Living With Lupus
Having Lupus can make everyday life challenging. When your Lupus is active, symptoms like joint stiffness, pain, fatigue, confusion, or depression can make simple tasks difficult — and sometimes impossible. Since these symptoms aren't visible, the people around you may have trouble understanding how you feel. It's important not to ignore the limitations that come with this disease. However, there are steps you can take to stay involved with work, relationships, and the activities you care about.