Medina Lupus Support Group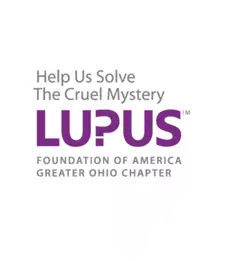 Third Monday of Every Month
7p.m. – 8:30 p.m.
*This group will not meet during the month of December.
Currently a virtual group. You can join by web or by phone.
Click here to join the meeting: https://meet.goto.com/193365133
Or call: 1 866 899 4679 and use the access code: 193-365-133
In-Person Location:
Medina County District Library
210 S. Broadway St., Medina, Ohio
Keep in mind that support group locations and times are subject to change, particularly in times of severe weather. You can check on the status of your groups by calling the LFA, GOC office at (440) 717-0183 before 5p.m. on the day of the meeting for the most up-to-date information.
Meet Your Facilitator!
Kristen Halter
"I became the Medina Lupus Support Group Facilitator in July, 2005 with the LFA, Akron Chapter, and when they closed their office, I became involved with the LFA, GOC. I am a facilitator because I am also a lupus patient. I feel that I was 'given' this disease to help others who also suffer with the disease. I enjoy meeting new people and hearing each person's 'lupus story' and letting them know that they are not alone! I am married and have two sons, and live in Medina County. I have a bachelor's degree in Business and Organizational Communication, and a master's degree in Technical Education. I am a substitute teacher within Medina County. I also have a medical background in pharmaceuticals, and have extensive knowledge about lupus. I hope to see you soon! We at the LFA, GOC are here to provide support and assistance."