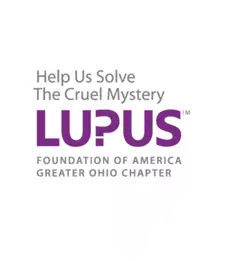 Second Monday of Every Month
6:30p.m. – 7:30p.m.
In-Person Location:
Lima Library
650 West Market Street , Lima, Ohio 45801
Keep in mind that support group locations and times are subject to change, particularly in times of severe weather. Please call the LFA, GOC office before 5p.m. on the day of the meeting for the most up-to-date information.
Meet Your Facilitator!
Michael Vollmar
In July 2011, at 58 years young, I became involved with the Lupus community. A non-profit that I volunteered with was awarded a grant to carry out Lupus programming, and I served as the Project Coordinator.  My lifelong career as a social worker and chemical dependency counselor found a comradeship in the grace and perseverance I witnessed from those I met.
When our grant was nearing an end in June 2013, we came to the attention of the LFA-GOC. Suzanne and Leslie made a trip to Lima, Ohio, and spoke to and broke bread with some 30 area individuals that are affected by Lupus. Being the passionate advocates that they are, they presented to the Board a plan for the LFA-GOC to strengthen services in this area of Ohio. I grew up in Wood County, and have lived the past 26 years in Lima. I am so excited to be a part of this wonderful, grass-roots venture.
If you live in this area or know of anyone being affected by Lupus in Northwest Ohio, I would love to meet you!