Damascus Lupus Support Group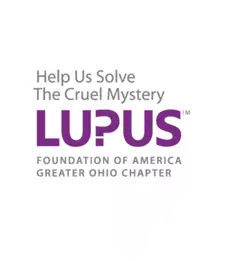 Quarterly Meeting
2023 Dates:
February 21
May 16
August 15
October 17
7p.m. – 8:30 p.m.
In-Person Location:
Hover-Price Campus Center, B&B (Campus Grounds) Café
420 W Simpson St., Alliance, 44601
Keep in mind that support group locations and times are subject to change, particularly in times of severe weather. You can check on the status of your groups by calling the LFA, GOC office at (440) 717-0183 before 5p.m. on the day of the meeting for the most up-to-date information.
Meet Your Facilitator!
Diana Fleming
Diana Fleming is a faculty member at Kent State University College of Nursing and teaches the SLE lecture content. She also works part-time at Crandall Medical Center.
Dr. Fleming has seen the effects of lupus throughout her family. Her maternal grandmother and mother both suffered the effects of lupus. Currently, her sister is battling lupus. Her goal is to increase the public's and health care professionals' awareness and understanding of the impact of lupus.