In 2020, we took the Walk to End Lupus Now® completely virtual!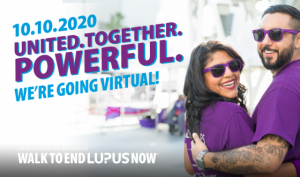 What is the Virtual Walk to End Lupus Now®?
The Virtual Walk to End Lupus Now® can be completed wherever you want. You can walk in your neighborhood, at a local park, or even on a treadmill. Gather your friends and family to decide on a route, and of course, how you will celebrate the success of helping the Lupus Foundation of America, Greater Ohio Chapter.
The day of the walk is meant to uplift and encourage the lupus patient in your life. Your dedication to the mission is a way to show your support. The walk is in honor of our loved ones with lupus.
Stay tuned to register for our 2021 event!